One Stroke Classes : Class 1
Introduction to One Stroke Painting.

Starting at the very beginning Class 1 assumes no prior one stroke painting experience.
The first class concentrates on the basics of one stroke painting and ensures you
Topics covered in Class 1 include :
Brush Loading
Water
Brushes
The class will then move on showing you how to paint :
One Stroke Leaves and Stems
Sunflowers
Towards the end of the class you will be able to complete your own project :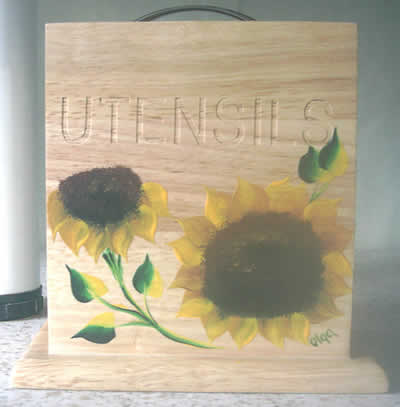 At the end of the class you will take away your finished project together with Tips and Fact sheet.
Class Duration : 2.5 hours
Prerequisites : None
Cost : £30.00
You can register for Class 1 by contacting Olga by clicking here now.